RELIABE AND ECONOMICAL GEOTECHNICAL INVESTIGATION & LABORATORY TESTING
Human Resource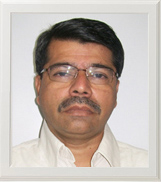 Mr.Shekher Vaishiampayan(Director)
B.Tech (Civil)IIT (Chennai)
M.Tech (Geotech)IIT (Chennai)

Mr.Shekhar Sitaram Vaishamapayan is a graduate and Post graduate from I.I.T (Madras) and has been in the field at geotechnical engineering since 1982. He has worked with Cemindia Company Ltd. (Presently Skanska Ltd.), K R Datye consulting Engineers and Tata Consulting Engineers (TCE Engineering Company).

After working in consulting field for more than 30 years, Shekhar Vaishampayan started ODIPL with LSV under their stewardship, company has completed almost 1500 projects in six years time.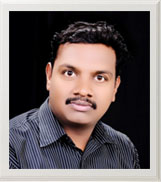 Mr.Sudesh Bhosale(Field Incharge)
BSC Physics

Mr Sudesh Bhosale is a science graduate from Pune university.He is head of field works for Ochre group.sudesh has great sense of anticipation of site condition which always keep field Work on project schedule.His logistic abilities ensure that all required materials and men suitable for given site conditions are perfectly placed.This makes him very significant member of ochre group.